Choosing the right garage door in Wyckoff is a big decision; the right one can increase your curb appeal and make your home more efficient, and the wrong one can have the opposite effects. The type of garage door you choose will also play a role in how much time you have to spend on maintenance. Wood, steel, and aluminum are some of the more popular materials that comprise today's garage doors, and each comes with its own pros and cons. If you want to make the best choice for your home and family, be sure to read ahead to learn a little bit about the benefits of some popular garage door styles.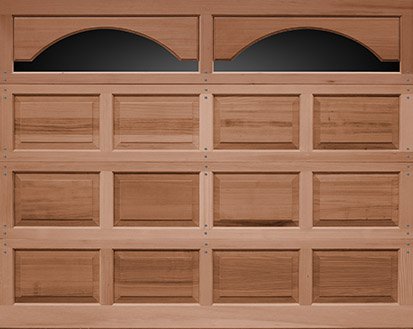 Wood
If you're looking for a garage door material that is naturally and organically beautiful, wood might be your choice. This beauty can hold up over time and even through rough winters, but not without your help. It's important to remember that a wooden garage door needs a fair amount of maintenance in order to continue improving the curb appeal of your home. You can find wooden garage doors in a seemingly endless variety of styles, designs, and colors, and you can enjoy a unique look as a result.
Steel
On the opposite end of the maintenance spectrum lies steel garage doors, which don't need much upkeep at all. This type of door is also extremely durable, so you can expect a working life of a decade or more out of it. The even better news is that despite its advantages, a steel garage door still ranks as one of the more affordable options. For these reasons, steel has become one of the most popular materials for garage doors. The better the quality of the steel, the more durable the garage door.
Aluminum
Steel isn't the only metal that goes into garage doors. Although aluminum garage doors might not be as easy on maintenance as their steel counterparts, they are more affordable. If you can commit to a reasonable amount of maintenance, you might consider talking to the pros about installing an aluminum garage door at your house.