Garage Door Maintenance in Ridgewood, NJ
Rely on Us for All Your Garage Door Maintenance Needs
You undoubtedly take your vehicle to a mechanic for regular maintenance to ensure it runs properly, and you should do the same for your garage door. The only difference with garage door maintenance is the mechanic will come to you. Aquarius Door Services offers comprehensive garage door maintenance to homeowners throughout Ridgewood, NJ, and the surrounding area. We proudly service commercial and residential garage doors to ensure smooth, efficient operation. Our professionals have extensive industry experience and are capable of troubleshooting issues before they arise so that you are not burdened by a garage door that will not open or close. Call us today to learn more about our maintenance specialties.
Garage Door Maintenance is Necessary for Your Safety
Garage doors are among the most commonly neglected home elements, so yours likely needs maintenance today. Just like your air conditioner, alarm system, and plumbing, your garage door requires regular upkeep to operate at its best. But we do not recommend performing intricate maintenance on your own. If you have a leaky pipe, you are likely to call a plumber. Call Aquarius Door Services if your garage door is squeaky or experiencing track issues. Among the most common reasons for performing garage door maintenance are:
Safety – Professional garage door maintenance services can maintain your safety and prevent injury-causing accidents.
Convenience – By addressing any issues before they arise, you can rest assured knowing your garage door is working properly.
Avoid Unexpected Repairs – We can help ensure your garage door operates smoothly so that you may avoid repair needs.
Protecting Components – Our team offers regular maintenance to extend the lifespan of cables, springs, and other moving pieces.
We Offer Comprehensive Garage Door Maintenance
Our team utilizes a thorough checklist to provide comprehensive garage door maintenance services for customers in and around Ridgewood, NJ. By maintaining your garage door, we can reduce the potential for injuries, enhance your home's curb appeal, and ensure proper operation. Our garage door maintenance services address:
Door Appearance – Regardless of whether you have a door made of wood, steel, or another material, we will inspect it for signs of damage and provide repairs as necessary.
Balance – Our team will test your door's balance to ensure safety and ease of operation, even if disconnected from the automatic opener system.
Force Settings – We will check your force settings to ensure they are within a safe range and adjust accordingly.
Sensors – Aquarius Door Services' experts will examine your sensors to make sure they provide the protection you need.
Lubrication – We will apply lubricant to your garage door's moving pieces, including tracks, hinges, and rollers.
Springs – Our professionals will inspect extension and torsion springs to make sure they are tight, connected, and safe.
Cables – High-tension cables may cause serious injuries if they break, so we will look for signs of damage and replace them if necessary.
Rollers – We will carefully inspect your rollers to make sure they are not chipped, cracked, or worn.
Tracks – Any debris in your tracks can damage your garage door or its operating system, so we will make sure they are straight and clean.
Hardware – As part of our comprehensive maintenance, we will tighten all of your garage door's bolts and brackets.
Weather Stripping – Weather sealants provide a barrier between your garage and the elements, so we will make sure they are still intact.
Why You Should Hire Aquarius Door Services
Aquarius Door Services has been a leading provider of garage door maintenance services in Ridgewood, NJ for more than a half-century. Our customers depend on us for safe, efficient maintenance to ensure their commercial or residential garage doors are in good working order. Our professionals have extensive experience working with garage doors from all the leading manufacturers, meaning we can identify and address any potential issue before it becomes a problem. Additionally, we use only the best available products and materials to guarantee your complete satisfaction.
Contact Aquarius Door Services Today
Your garage door is a critical feature of your home, so it deserves proper upkeep from trained professionals. Aquarius Door Services is proud to assist homeowners and business owners throughout Ridgewood, NJ by providing comprehensive garage door maintenance services. Contact us today for a free estimate.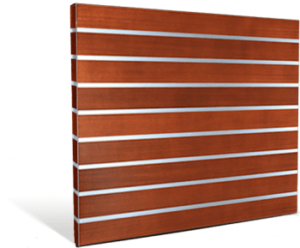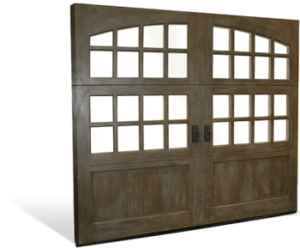 Why Choose Us?
Over 50 Years of Experience
Value Outstanding Customer Service
Unlimited Design Options