Garage Door Maintenance in New Jersey & New York
Garage doors play a crucial role in home safety and convenience. Yet, they are often overlooked. Most homeowners focus their attention on their home's roof, foundation, and heating and air conditioning units, and garage door operating systems continue to be neglected. Located in Wyckoff, New Jersey, Aquarius Door Services offers clients professional garage door services, including garage door maintenance. With extensive industry experience, our team is capable of accurately troubleshooting a variety of issues. We can make the necessary repairs so your residential or commercial garage door operates smoothly and efficiently. Learn more about the importance of garage door maintenance and how you can benefit from it.
Reasons for Garage Door Maintenance
Like other elements of your home or business, garage doors need routine maintenance to ensure they are operating properly. We do not recommend homeowners or business owners attempt to make any repairs to their garage door unit themselves. To be done correctly, proper garage door repair and maintenance requires the necessary tools and knowledge. We suggest calling upon the services of professionals like us. The benefits of working with a professional garage door company like Aquarius Door Services include:
Minimize the risk of injury: Homeowners and business owners can potentially sustain serious injuries or cause harm to themselves or others if they attempt to service their garage door without the proper skills or training. Aquarius Door Services has knowledgeable technicians who have experience in handling heavy garage doors and understand how to minimize risk.
The proper tools for the job: Garage door services require specialized tools to ensure the task is performed right. Without these tools, the quality of work cannot be guaranteed. Aquarius Door Services has invested in the highest quality of tools best suited for each type of service we offer.
Guaranteed satisfaction: At Aquarius Door Services, we stand by our work. We are committed to providing customers with our best work on every job we perform. Should an unexpected issue arise after we leave, we will gladly come back and resolve it promptly.
Convenience factor: Rather than trying to perform the job on your own, hiring a professional company to service your garage door is much more convenient. They will promptly diagnose any issues they discover with your system and begin the necessary work to correct them, saving you precious time.
What Our Maintenance Services Entail
To ensure we perform comprehensive garage door maintenance services on every job, our team uses a thorough checklist. We make it a point to examine each component of your system to monitor its performance and ensure it's operating properly. Areas of your garage door unit we focus on include:
Sensors: When not working properly, sensors cannot detect obstructions in the path of your garage door, potentially causing injuries or property damage.
Balance: Garage door units that are not properly balanced may be putting too much weight or stress on one side of the unit. This stress can cause a host of long-term problems for you and your system.
Springs: When tasked with helping the garage door raise and lower, our technicians will examine each spring to ensure they are in good working order and safe.
Cables: Any compromise to your unit's cables can cause serious harm if they snap. Our team examines each cable extensively to ensure there are no breaks or rips present.
Lubrication: For a smooth operation, we will apply lubrication to the necessary parts of your system.
Rollers: Rollers that are chipped, cracked, or worn can compromise your system's ability to function properly. Our team will inspect your system's rollers and replace any that show signs of wear.
Door appearance: The appearance of your garage door can directly affect your home's curb appeal and property value. Our team will make any necessary repairs to the front of your garage door to improve its appearance.
Tracks: Tracks that feature debris or other obstructions can cause harm to your system's operating unit. We will clean and remove any obstructions within your garage door's tracks.
Force settings: When tasked with determining the amount of power needed to open and close your garage door, we will examine your door's force setting to make sure it is within a safe and efficient range.
Weatherstripping: One of the main purposes of a garage door is to keep the contents stored safe and secure. That also means being safe from the outdoor elements. Should your garage be exposed to any inclement weather, our team will inspect the door's weather sealants and replace them if needed.
Hardware: As a final step, we will ensure every component of your garage door unit is securely fastened.
Partner with Aquarius Door Services for All Your Garage Door Needs
Clients located in our service areas of NJ and NY can have their residential or commercial garage doors thoroughly inspected and repaired by the professionals at Aquarius Door Services. We specialize in a variety of garage door services, including garage door maintenance. Contact us for a free estimate today.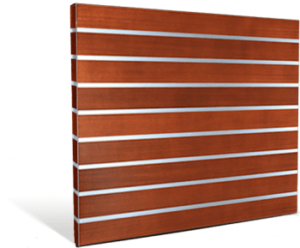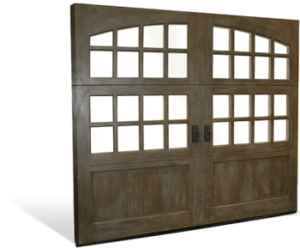 Why Choose Us?
Over 50 Years of Experience
Value Outstanding Customer Service
Unlimited Design Options