There's much more to a garage door in Wyckoff than its aesthetic appeal, so it helps to do a bit of research before you choose one for your space. Your garage can be a viable living space if you set it up right, and insulated sectional garage doors could be just the component you need. Each different kind of garage door has its own benefits, so choose one that helps with energy efficiency in addition to your curb appeal.
Whether your garage doubles as a spare living space or you just use it to store your vehicles, it will still have an effect on the overall energy efficiency of your home or place of work. Insulated sectional garage doors are built to give you the efficiency you need, so you can save money on your bills while you protect the environment. You can trust your new door to keep your indoor climate consistent for years to come, and it can be a great choice for commercial spaces like warehouses and firehouses. Insulation and energy efficiency go hand in hand, so know what to look for when you choose a new door.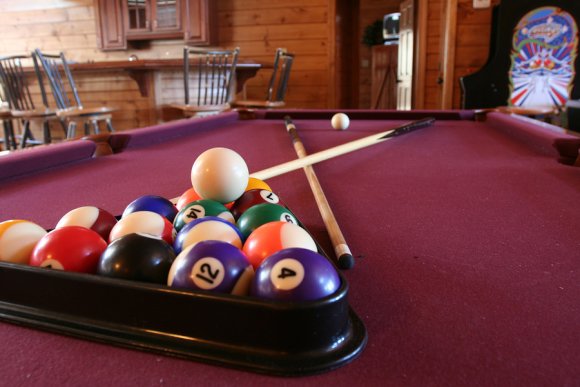 A small change can go a long way in terms of your curb appeal, so a new garage door in Wyckoff can totally revamp your exterior design. A new garage door might even be exactly what you needed to tie your whole design together. In other cases, you might just want to replace your old, beat-up garage door and freshen up your look, which can help make your home look brand new again . Keep reading for some insight as to how a new garage door can add curb appeal to your home.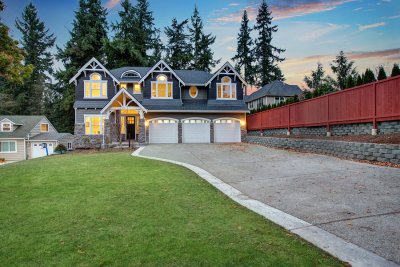 Finish Off Your Design
An intricately designed home exterior can brighten up your property and the neighborhood surrounding it. If you've thought out your exterior design but you haven't found a way to tie everything together yet, a new garage door presents the perfect opportunity. Certain garage door materials can even replicate the look of others without forcing you to commit to the maintenance requirements. If you feel like your curb appeal isn't quite finished yet, maybe you need a new garage door to complete the look.
Upgrade Your Style
The style that worked for your home and fit your taste 10 years ago might be outdated by now, in which case a new garage door can revamp your design and offer a much-needed update. It's especially important to keep your garage door in mind if you make major changes like painting your siding a different color or changing your roof. It's normal for your taste to change over time, so have your garage door change in accordance. Today's garage doors come in just about any color, texture, and style you can imagine, so take a look at your options and see what fits your current taste.
Restore Your Original Look
No garage door lasts forever, and a declining door can take away from your curb appeal instead of building it up. If you want to get back to the level of curb appeal you used to enjoy, then a new garage door might be the way to do it.

A new garage door installation in Wyckoff should be both functional and cosmetically attractive, so don't settle for one without the other. You also have to think about maintenance and longevity as well as energy efficiency. Watch this video to learn more about Clopay's Gallery Collection Ultra Grain doors.
There's no denying that wooden doors are beautiful. They fit into different design styles, and they come with a natural, organic type of aesthetic appeal. The downside to wooden doors is that they can be tough to maintain. With Clopay's Gallery Collection Ultra Grain doors, you can enjoy the look of wood without the work. These steel doors come with three stain options, energy-efficient insulation, and minimal maintenance requirements. All you have to do is wash and rinse your garage door every now and then to retain your curb appeal and make the most of your garage door.

Your garage door in Wyckoff helps keep you and your family secure, but it can also put you in danger if it's misused. That's why it's so imperative that your kids know how to stay safe around the garage door. It's your job to educate your children about the dangers that it can present and how to avoid accidents. Your children can actually help you stay safe as well, so make sure they know to tell you about any potential problems with the door. Continue reading for some help in talking to your kids about garage door safety.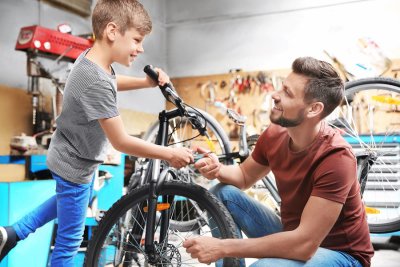 What to Say
A garage door can do a lot to keep you safe, but it can also cause real injuries and damage if it malfunctions or is used improperly. Even if your children are too young to really understand how the garage door works or why it's dangerous, they should know to be careful around it. If you use your garage as a living space or a playroom, the safety talk is even more crucial. Teach your kids that playing with the garage door is extremely dangerous because it's heavy and has a lot of potentially hazardous components to it. Additionally, you may want to tell them to only operate the door when an adult is nearby.
Why It's Important
The wires and springs that allow your garage door to operate are under an extreme amount of pressure, so if they snap, they can cause significant injuries. Accidents happen even when the proper safety mechanisms are in place, which makes safety a constant point of concern. Teaching your kids about garage door safety helps them stay out of harm's way.
Discussing Problems
Children can actually let you know if there's a problem with your garage door. Remind your kids to tell you if they notice anything abnormal or hear any strange sounds when the door is in motion so you can work with a professional to fix the problem.

When people walk or drive by your house, they should notice a cohesive design across the entire exterior of your property. In order to make sure your design is as consistent and coherent as possible, it helps to break it down into elements. Think about your roof, your siding, your shutters, and your entry door, and then look at your garage. Your garage door in Wyckoff —and your garage itself—should tie your home design together and create a look that you can be proud of. Keep reading if you're wondering how to choose the right color for your garage.
Sometimes it's easy to choose a color because you can just go with your all-time favorite. If that happens to be bright orange, it might not be applicable for your home design. Your garage design should match the look of the rest of your home, and it should be appealing to look at for you and your neighbors. Think about the colors that you used when designing the rest of your exterior and represent them in your garage design. Between the siding of your actual garage and the look of the door, there should be plenty of creative freedom.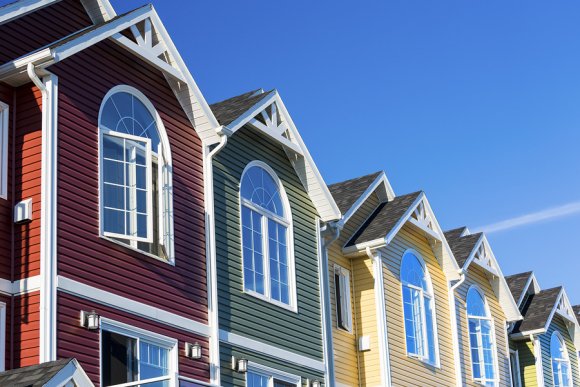 If your garage door in Wyckoff breaks, you're going to need a replacement as soon as possible. A garage without a door isn't a safe place to store your belongings, and it's even more problematic if you use your garage as a living space. When you start looking for a new door , you may want to start by choosing a particular material. From there you can think about what color garage door you want, and you can ask your installation and maintenance professionals anything you need to along the way. Here are the answers to some frequently asked questions about choosing a new garage door.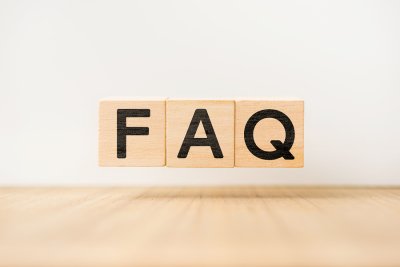 Which material should I choose?
The material your garage door is made from will affect much more than its appearance. Wooden doors are beautiful and can fit right in with your rustic home design, but they'll also rot, shrink, and separate without the proper maintenance. Steel and vinyl doors are durable and don't require much maintenance, and they can do a good job of replicating the look of other materials. You might also consider choosing a door with insulation, especially if you spend a lot of time in your garage and want to keep energy bills low.
What color should my door be?
At the end of the day, your garage door can be whatever color you want it to be. If you want to make your neighbors happy, choose a color that makes sense in the context of your overall home design. Warmer colors tend to be a safe bet, but you should base your garage door on elements like your roof, shutters, and siding.
Who can I ask for advice?
Nobody expects you to be a garage door expert, which is why the real experts are always available to talk to. If you're ever unsure about what kind of garage door is right for your home, how it should be installed, or what you need to do to maintain it, reach out to your installation and maintenance professionals. The garage door pros have years of experience and would be happy to use their expertise to answer your questions.

Garage doors can significantly boost your curb appeal and give your home a completely new look. If you're considering a new garage door in Wyckoff , then this video will give you an idea of just how great a door from Clopay could look on your home.
This Clopay door was part of a design showcase hosted in a home in the Hamptons by HGTV. For the garage, they used a Western red cedar, carriage-style door from the Clopay Reserve Collection Limited Edition series. The classic style combines modern features with wood that will stand up to any climate, including the damp air of the Hamptons, making them an ideal fit for nearly any home.

When it's time to invest in a new garage door opener, there are several factors to consider before you choose the right one for your needs. Your garage door installation company in Wyckoff can offer extensive advice to help you select the right opener. As you weigh your options, keep these factors in mind.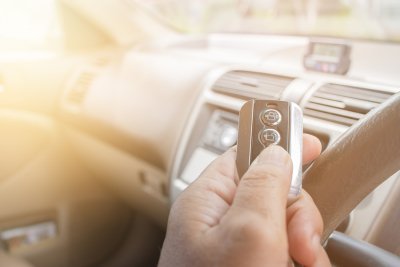 Drive Type
There are four main types of garage door opener drives:
There are pros and cons to each type of drive. Chain drives tend to be the least expensive, but they require more maintenance and are usually noisier than other types of drives. Screw drives are a step up from chain drives in that they require less maintenance and are less noisy, but they are also slightly more expensive. Belt drives rely on a rubber belt, so they are very quiet. They are more expensive than chain and screw drives. Torsion drives are the most expensive of the drives, but they are also extremely quiet and can work in garages with low ceilings.
Speed
For some people, the speed at which a garage door opens is significant, while others are less concerned. Speeds can vary greatly from opener to opener, so test the models you are considering before buying. If you find that you are frequently in a rush or you simply like to get out as quickly as possible, choose the fastest speed you can find.
Safety
Your garage door opener should have safety mechanisms that protect your family from injury and that also protect your home from intruders. Your garage door opener should have an eye sensor so that it stops automatically if it senses something under the door. This helps to stop the door from lowering on children or pets if they try to run through a door in motion. A lighting feature, which triggers a light anytime someone is in the garage is also helpful because it makes the driver aware.
Keyless entry and remote entry systems help to protect your home. Consider choosing a newer model with a remote access code that changes with each use. You can also opt for a garage door opener that can be programmed to not open on certain dates, such as when you're on vacation.

Sagging is a common reason why homeowners call for garage door repairs in Wyckoff . If your door is sagging, it is important to get it inspected and repaired as soon as possible, before a minor problem turns into a major one. The garage door repair team can diagnose the cause so you can get the right fix.
There are several different things that can lead to a sagging garage door. Loose hardware or a problem with the roller tracks can cause sagging. Sometimes, wooden garage doors sag in the middle because of moisture. The most serious cause of a sagging door is a problem with the torsion springs. If the torsion springs don't function properly, a sagging door may be a precursor to more serious problems. Because fixing torsion springs can potentially lead to serious injury, it's important to allow garage door repair professionals to complete the inspection and perform the necessary repairs.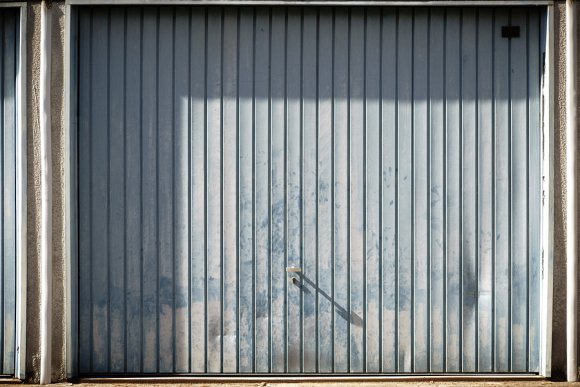 Winter can be rough on garage doors. Is yours up to the challenge? Before winter weather hits, it's a good idea to schedule garage maintenance service in Wyckoff to identify any major issues that should be repaired. Here is a look at some strategies you should use to get your garage door ready for the season.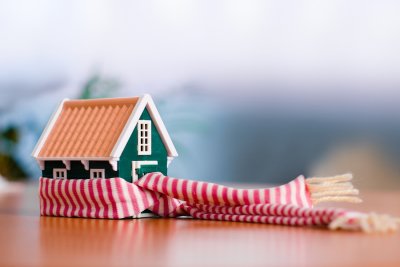 Do a Visual Inspection of Your Door
If your garage door has any visible damage, consider getting it repaired before winter strikes. Areas of damage, such as warped wood or peeling paint, can leave your door more vulnerable to damage caused by winter weather. If you haven't been regularly cleaning your garage door, now is a good time to start. Simply wiping it down with a mild detergent and rinsing it off will help to keep it in good condition.
Look for Insulation Problems
Garage door insulation and weather stripping deteriorate over time, which could leave your home vulnerable to an influx of cold air that makes your heating work harder and your energy bills go up. A simple way to see if your insulation and weather stripping needs to be replaced is to feel the air around your door. If you need an upgrade, you'll find drafty areas on and around your door. Call your garage repair company if you think your insulation or weather stripping needs to be addressed so that you're ready when the cold weather arrives.
Schedule a Maintenance Appointment
If your garage door balance is off, your hardware is loose, or if your rollers need to be replaced, your garage maintenance and repair team will locate the problem and fix it. Keep in mind that you should always let a professional handle garage door maintenance and repair service. Doing repairs yourself is dangerous, particularly when the springs are involved. Likewise, you could miss an important sign of damage or do a repair incorrectly, which could lead to the need for more extensive repairs.