The automatic garage door opener adds convenience and comfort to our day to day life. When you book a garage door installation serving Wyckoff, your overhead door technician will take the time to make sure that your garage door opener is safely and properly installed. In order to ensure that your garage door is in proper shape for all of your daily activities, it is a good idea to learn more about how garage door openers work. As you learn about the mechanics behind garage door openers, you will be more likely to spot a problem before it becomes serious. To help you with your garage door repair, here is a look at how your garage door opener works.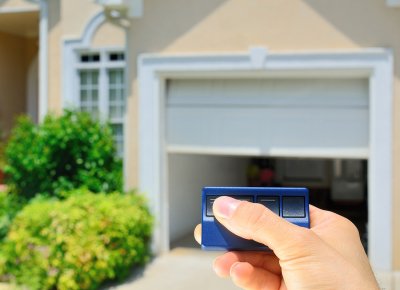 Motors and Gears
At the core of every garage door opener is a set of motors and gears. The motor is powered by a 6 amp machine, which requires 120 volts in order to function. Even though this motor may seem tiny, it is powerful enough to move and stop a garage door. In order to transfer power from the motor to the doors, the garage door opener is equipped with a set of gears.
Drive Guide
Along with a motor and gears, each garage door opener is equipped with a drive guide. The drive guide is a track that allows the chain, belt, or screw to travel through the garage opener's mechanical system. As the garage door opens and closes, the drive guide will gently position the pulling mechanism into place. If the guide is out of place, you may notice your garage door stopping and starting as it opens and closes.
Spring
The garage door spring is an essential part of the garage opener system. The spring is designed to provide energy to the door as it opens and closes. As the door is opening, the spring will uncoil and send this tension to the door. When the door closes, the spring will help to bear a majority of the weight. If your garage spring becomes damaged or broken, you will want to set up a repair procedure with a qualified professional right away.