Your home's garage door can take up a significant amount of your home's exterior, meaning that it plays an important role in your property's curb appeal. If you're preparing for new garage door installation in Wyckoff , then continue reading for several tips on choosing an option that complements your home.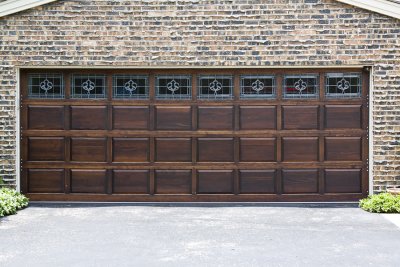 Pick a fitting material.
To begin the garage door selection process, you should start by deciding on a material. Steel doors provide strength and lasting beauty and come in a wide range of styles and colors.
Vinyl garage doors are also highly durable and are available in a broad range of finishes, but tend to be more expensive than comparable steel products. Aluminum doors are more lightweight
than other options, and are mostly used to frame glass doors. Finally, wood doors offer a traditional option and are highly customizable, but they tend to require more maintenance than other materials.
Luckily, most garage doors come in varieties that you can match to your home's exterior.
Line up the style.
The next step when choosing a new garage door is to select a style. If your home has a sleek, modern look, then consider choosing a single panel garage door that boasts the same qualities. Contemporary homes often benefit from being paired with the carriage door style, while Edwardian homes look great with traditional, raised panels garage doors. When choosing a style, consider the lines and angles of your home and its features, and select a garage door to match.
Tie in the color.
The colors that you select for your new garage door will be responsible for tying its look in with the rest of your home. One popular method for choosing a hue is to match the garage door to the home's trim, shutters, or front door. This method is an excellent way to make these features stand out. On the other hand, matching your garage door's color to that of your home's exterior can cause the building appear larger and impressive. Both of these methods provide you with an excellent way to choose a garage door that complements your home.