You may be surprised to learn that you can recoup much of the investment that comes from a garage door replacement in Wyckoff . When you choose to sell your home, the state of your garage door can make a world of difference. Keep your garage door updated and beautiful so that when you are ready to sell, your garage door can boost your home's value and appeal.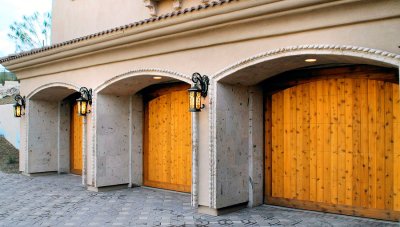 Improve Curb Appeal
Your garage door replacement can go a long way toward improving the curb appeal of your home. Many garage doors come custom-made with windows and paint on the door. Your new garage door replacement can be painted in complementary colors or matching colors to the rest of the house, enhancing the overall look of your property. By improving the overall design of the house, you can enjoy a significant return on your garage door replacement.
Offer Greater Protection
If your garage door is old and broken down, then it is not offering the greatest amount of protection for your family and home. Old garage doors may have electrical or structural issues, which can also affect the safety of your family. Potential homebuyers may not choose to buy your home, or may ask for a lower selling price, if they feel they will not be protected once they move in. This will end up costing you more in lost sales. With a high-quality garage door replacement, you can recoup your investment with a house sold at the price you desire.
Update Your Home
With an outdated garage door on your home, prospective homebuyers may wonder what else in your home is outdated. They may be reluctant to make an offer if they suspect the home is not up to code or simply old in design. By investing in a brand new garage door, you can update your home with the latest technology in garage doors and help your home sell faster. With your home selling sooner, you won't have to worry about paying for an empty home sitting on the market and you'll enjoy a faster return on your garage door investment.