Your garage door plays a significant role in the appearance, function, and security of your home. To help keep yours in good condition, there are several steps that you can take. The following are a few mistakes that homeowners commonly make when it comes to their garage doors in Wyckoff and what you can do to avoid them.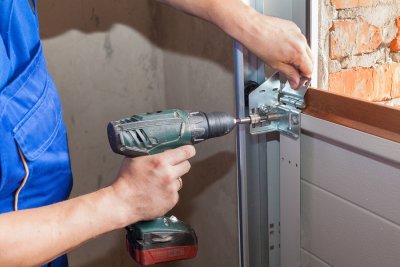 Forgoing Maintenance
Practicing ongoing garage door maintenance is a great way to ensure its continuing function and to extend its lifespan. To help keep your garage door looking great and working well, occasionally contact a garage door maintenance company to schedule a tune-up appointment. In addition to this, there are several things that you can do yourself to maintain your garage door. First, apply an appropriate lubricant on the chains, wheels, and any other moving parts to keep them running smoothly. Also, use something like a leaf blower or broom to remove debris from the tracks. Finally, clean the door's exterior once in a while to prevent buildup and maintain its appearance.
Avoiding Replacement
If your garage door is acting up for the first time, then hiring a garage door repair company is often the best decision. However, if your garage door is often running into problems and requires frequent repairs to function properly, then it's probably time for you to consider garage door replacement. Although it requires an investment up front, this option can save you on repair costs long-term.
Attempting Repairs
More and more, homeowners are looking for ways to save on home maintenance costs, leading them to attempt a variety of repair jobs themselves. While this can sometimes be a good idea, DIY projects are not always successful and, unlike some projects you might feel willing to take on and fail at, garage door repairs should not be listed among them. Attempting fixes on your own is among the most dangerous mistakes that you can make when it comes to your home's garage door. If its springs or cables are in need of repairs, then leave this type of job to the professionals.