After a few uses, you should have an idea of what any given appliance will sound like. Appliances of all kinds tend to use abnormal noises to help you recognize that there's a problem. If you have a squeaky garage door in Wyckoff, there could be a few reasons why. Your door might have come out of balance, you could be having trouble with your system's springs and hinges, or you might just have a loud garage door opener. Remember that these noises may be much more than an inconvenience, so call your garage door professional to see if you need a repair. Read ahead for tips on identifying the common reasons for squeaky garage doors.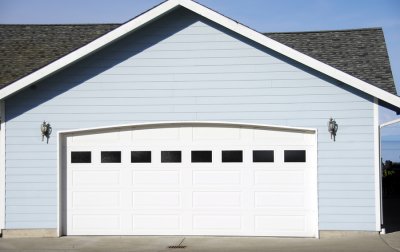 Unbalanced Door
Sometimes it's tough to tell why your garage door is squeaking, and other times the problem is quite clear. If your door falls out of balance, one side will touch the ground while the other stays elevated. This is easy to diagnose just by looking at the door, especially at night. If you turn your garage light on and you can see more of it peering under the door on one side than the other, your garage door is unbalanced. This lack of balance is dangerous and can damage your investment, so talk to the professionals about balancing your door sooner rather than later.
Hardware Problems
Your garage door needs the help of hardware like springs, rollers, and hinges to slide up and down smoothly. When these components start to wear out, they might start to make noises when the door is in use. You may also hear the squeaking and rattling of nuts and bolts loosening, which can have a serious impact on your garage door's ability to function. Never try to adjust the hardware yourself.
Type of Opener
Belt drive, screw drive, and chain drive are the 3 types of garage door openers. Screw and chain drives are known for being louder. If your opener is a screw or chain drive, then you might not actually have a problem. However, you can always talk to the professionals to be sure.