A small change can go a long way in terms of your curb appeal, so a new garage door in Wyckoff can totally revamp your exterior design. A new garage door might even be exactly what you needed to tie your whole design together. In other cases, you might just want to replace your old, beat-up garage door and freshen up your look, which can help make your home look brand new again . Keep reading for some insight as to how a new garage door can add curb appeal to your home.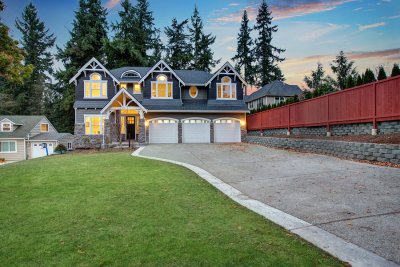 Finish Off Your Design
An intricately designed home exterior can brighten up your property and the neighborhood surrounding it. If you've thought out your exterior design but you haven't found a way to tie everything together yet, a new garage door presents the perfect opportunity. Certain garage door materials can even replicate the look of others without forcing you to commit to the maintenance requirements. If you feel like your curb appeal isn't quite finished yet, maybe you need a new garage door to complete the look.
Upgrade Your Style
The style that worked for your home and fit your taste 10 years ago might be outdated by now, in which case a new garage door can revamp your design and offer a much-needed update. It's especially important to keep your garage door in mind if you make major changes like painting your siding a different color or changing your roof. It's normal for your taste to change over time, so have your garage door change in accordance. Today's garage doors come in just about any color, texture, and style you can imagine, so take a look at your options and see what fits your current taste.
Restore Your Original Look
No garage door lasts forever, and a declining door can take away from your curb appeal instead of building it up. If you want to get back to the level of curb appeal you used to enjoy, then a new garage door might be the way to do it.