If you are getting ready to sell your home, you may want to consider taking the time to replace your garage doors. With new garage doors, you will be able to completely transform the way that your home looks from the street. A company that offers quality garage door installation in Wyckoff will be able to help you pick out new garage doors that pair beautifully with the exterior style and landscaping of your home. Here is a look at some ways that garage doors can affect the curb appeal of your home.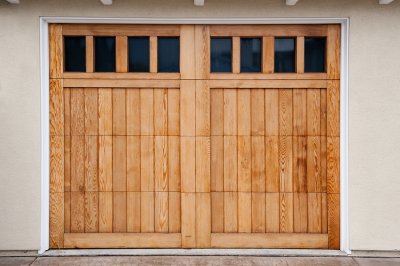 Add More Exterior Windows
When you are shopping for new garage doors, you may want to shop for models that feature exterior windows. While windows on your garage doors may seem unusual, breaking up the exterior of your garage with beautiful windows will dramatically enhance the front entryway of your home. Your garage windows will also let natural light into your garage, which will help you make your garage space more welcoming and inviting.
Choose Stylish Hardware
As you are planning renovations that will improve the curb appeal of your home, you will want to pay attention to the big picture and the smallest details. When you pick out new garage doors, you may want to accent your installation with stylish hardware. Beautiful brass or stainless steel hardware, for example, can help to provide your home with a luxurious and elegant new look.
Match Your Exterior Paint Colors
Exterior paint can dramatically refresh the exterior look of your home. In order to integrate your new garage doors to your home, you may want to select doors that can be painted to match your existing color scheme. Painting your doors the same color as your exterior trim can make a stunning style statement for your property. Overall, your new garage doors are sure to add an exceptional wow factor to your house.