A new garage door in Wyckoff is an exciting addition to the home, and there are more options to choose from than ever before. When you start thinking about what type you'd like for your home, it helps to begin by finding the right material. Some materials are known to be strong, while others are known for their natural beauty. The material you choose will impact the longevity of your investment, the amount of maintenance you'll have to provide, and the curb appeal of your home. Steel, aluminum, and wood are a few of the popular options, so keep reading and explore your options for garage door materials.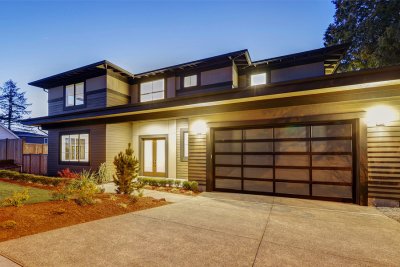 Steel
If your primary concern is durability, you can't go wrong with a steel garage door. A steel door will keep you, your family, and your property safe and secure. This makes it a great option if you are extra concerned about keeping criminals from breaking into your home, and it can give the whole family some extra peace of mind. In addition to being durable and long lasting, steel can contribute to your curb appeal. You can paint steel however you want, so feel free to be creative when considering your design.
Aluminum
As another type of metal door, an aluminum garage door is much like a steel one. They should last over time, and they offer some aesthetic versatility, so you can make the most of your creative freedom. Aluminum doors aren't as heavy as their steel counterparts, but they're also not as expensive. It takes a lot for an aluminum door to rust, so you won't have to worry so much about maintenance requirements, either.
Wood
There are certain styles of homes that can look great with wooden garage doors. Wood offers a natural beauty that is difficult to top, and there is a wide range of species to choose from. You can also stain or paint your door so it matches your home design perfectly. The one drawback to wooden doors is that wood is vulnerable to problems like splitting, rot, and insects. If you go with a wood door, maintain it regularly.