Your garage door provides convenient access to your garage and interior spaces. When your garage door suddenly fails, you will need to contact a garage door repair company right away. By leaving your garage door repairs to the professionals, you can ensure that your doors are fixed safely and correctly. A company that specializes in garage door services near Wyckoff will be able to troubleshoot and fix any issues that may be occurring in your garage door installation. To help you get ready for your repair appointment, here is a look at some of the most common garage door repair FAQs.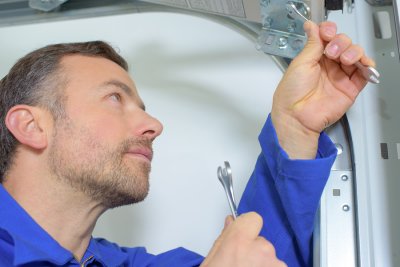 Can I Repair My Garage Door On My Own?
Garage door repairs should always be left to the professionals. Even if you are very handy around the house, attempting to repair your garage door on your own could lead to serious harm and injury. In order to make sure that your garage door has been repaired safely and effectively, you will want to bring in a team of garage service experts.
Why Won't My Garage Door Open?
There are several common causes for malfunctioning garage doors. If your garage door fails to open altogether, there may be an electrical problem in its lift or remote operating unit. When your garage door struggles to lift into place, this issue could be caused by a maladjusted spring. Finally, your garage door may also have come off of its designated track.
Should I Repair or Replace My Garage Door?
As a general rule, your residential garage doors should last for up to 30 years before they need to be replaced. If your garage doors are more than a few decades old, they may be eligible for replacement. Newer garage doors can be repaired if they are experiencing minor mechanical issues. With assistance from your garage door repair technician, you can figure out whether repair or replacement is the best option for your garage door.