Choosing the right garage door in Wyckoff is a big decision; the right one can increase your curb appeal and make your home more efficient, and the wrong one can have the opposite effects. The type of garage door you choose will also play a role in how much time you have to spend on maintenance. Wood, steel, and aluminum are some of the more popular materials that comprise today's garage doors, and each comes with its own pros and cons. If you want to make the best choice for your home and family, be sure to read ahead to learn a little bit about the benefits of some popular garage door styles.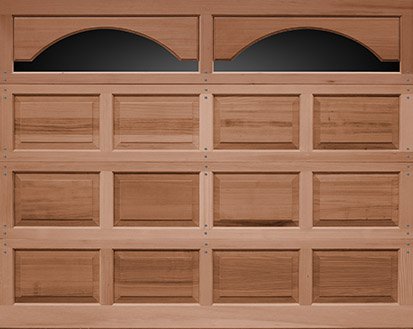 Wood
If you're looking for a garage door material that is naturally and organically beautiful, wood might be your choice. This beauty can hold up over time and even through rough winters, but not without your help. It's important to remember that a wooden garage door needs a fair amount of maintenance in order to continue improving the curb appeal of your home. You can find wooden garage doors in a seemingly endless variety of styles, designs, and colors, and you can enjoy a unique look as a result.
Steel
On the opposite end of the maintenance spectrum lies steel garage doors, which don't need much upkeep at all. This type of door is also extremely durable, so you can expect a working life of a decade or more out of it. The even better news is that despite its advantages, a steel garage door still ranks as one of the more affordable options. For these reasons, steel has become one of the most popular materials for garage doors. The better the quality of the steel, the more durable the garage door.
Aluminum
Steel isn't the only metal that goes into garage doors. Although aluminum garage doors might not be as easy on maintenance as their steel counterparts, they are more affordable. If you can commit to a reasonable amount of maintenance, you might consider talking to the pros about installing an aluminum garage door at your house.

The structural integrity of your wooden garage door in Wyckoff is essential, and it can impact the whole home. You should repair an issue like a rotten garage door post as soon as you can so that the problem doesn't become any more complicated. Watch this video for an overview of fixing a rotten garage door post.
You'll need to stabilize your garage roof in order to replace your garage door post, and you can do this using a temporary post. Once the roof is secure you can take out the old trim work and cut out any damage from pests and rot. Pull out the post and clean out the debris from the hole, and then fill the hole with concrete. Next, put the post base in the wet concrete, cap the base nut, and place the new post. Replace your wooden post with a similar PVC post for easier maintenance.

The options are nearly limitless when you are looking for a new garage door near Wyckoff . You can have your pick of different materials, colors, and other decorative options when choosing your next garage door replacement. Consult with your garage door installer on the many options you have available to you.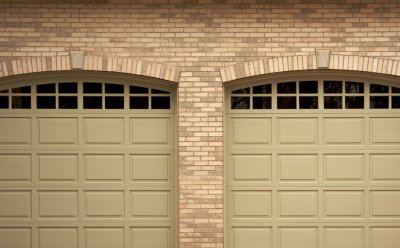 Determine the Garage Door Material
The most popular and long-lasting choices for garage door materials are steel and vinyl. These are popular choices if you think your garage door may be subject to more wear and tear over the years. You may also like fiberglass or aluminum for low-maintenance, durable garage doors. Wood is another popular choice for garage doors, because of its attractive appearance. Be aware that wooden garage doors need regular upkeep to maintain their functionality and attractive look.
Shop for Your Specific Needs
Your garage door should always be a secure entrance into your house. Make sure that whichever garage door style you choose also offers the highest quality in security. You may also be concerned with your garage door's efficiency in staying heated or cooled, especially if it is connected to your home. The type of material you choose—steel, vinyl, wood, or aluminum—may influence your garage door's capability to insulate against temperatures. Ask your garage door installer about the many insulated options available to keep your home and garage energy efficient.
Find Different Decorative Options
You have many different options when it comes to the decorative side of a garage door. If you prefer the look of wood, but do not want the hassle, then consider installing a vinyl or fiberglass garage door. You can also paint your garage door any color you wish, or order it in a specific stain of wood color. If you desire natural light coming into your garage, then consider a garage door with windows or an entire door made of light-filtering panels.

When you are looking for a quick and easy way to add value to your home, you may want to consider a garage door makeover. In this video, you will learn some tips and tricks for improving the appearance of your garage doors. With a simple coat of paint, you can freshen up your garage doors and add curb appeal to your property. A company that offers garage door maintenance in Wyckoff can assist you with your renovation procedures.
If your current garage doors are no longer functioning correctly, it may be time to consider a garage door replacement. Brand new garage doors will look great, and they will also add improved comfort and convenience to your home. Whether you renovate or replace your garage doors, a garage makeover is a terrific investment for your property.

If you are getting ready to install new garage doors on your property, you may want to talk to your garage door installation company in Wyckoff about the possibility of installing custom wood garage doors. Custom wood garage doors will provide your garage with terrific durability and installation, while also creating additional flair and beauty on the exterior of your home. There are may advantages to creating custom wood garage doors for your home.
When you are planning your custom wood garage door installation , you will be able to pick out the materials and features that appeal to you. For example, classic oak garage doors can be enhanced with beautiful custom inlays, windows, and other premium features. If you are seeking a luxurious look for your new garage doors, you may also want to ask your garage door designer about your custom wood carriage door options. By picking out the features and materials that you find beautiful, you can create the new garage doors of your dreams.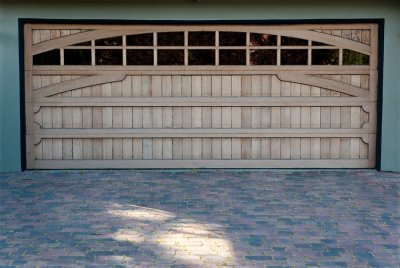 Your garage door provides convenient access to your garage and interior spaces. When your garage door suddenly fails, you will need to contact a garage door repair company right away. By leaving your garage door repairs to the professionals, you can ensure that your doors are fixed safely and correctly. A company that specializes in garage door services near Wyckoff will be able to troubleshoot and fix any issues that may be occurring in your garage door installation. To help you get ready for your repair appointment, here is a look at some of the most common garage door repair FAQs.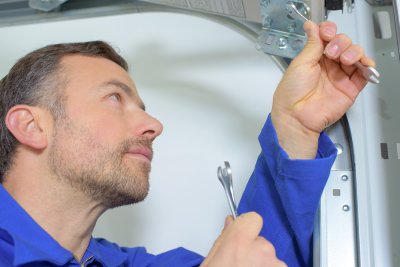 Can I Repair My Garage Door On My Own?
Garage door repairs should always be left to the professionals. Even if you are very handy around the house, attempting to repair your garage door on your own could lead to serious harm and injury. In order to make sure that your garage door has been repaired safely and effectively, you will want to bring in a team of garage service experts.
Why Won't My Garage Door Open?
There are several common causes for malfunctioning garage doors. If your garage door fails to open altogether, there may be an electrical problem in its lift or remote operating unit. When your garage door struggles to lift into place, this issue could be caused by a maladjusted spring. Finally, your garage door may also have come off of its designated track.
Should I Repair or Replace My Garage Door?
As a general rule, your residential garage doors should last for up to 30 years before they need to be replaced. If your garage doors are more than a few decades old, they may be eligible for replacement. Newer garage doors can be repaired if they are experiencing minor mechanical issues. With assistance from your garage door repair technician, you can figure out whether repair or replacement is the best option for your garage door.

If you are getting ready to sell your home, you may want to consider taking the time to replace your garage doors. With new garage doors, you will be able to completely transform the way that your home looks from the street. A company that offers quality garage door installation in Wyckoff will be able to help you pick out new garage doors that pair beautifully with the exterior style and landscaping of your home. Here is a look at some ways that garage doors can affect the curb appeal of your home.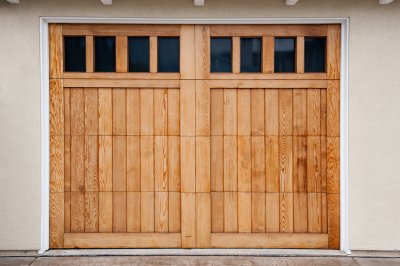 Add More Exterior Windows
When you are shopping for new garage doors, you may want to shop for models that feature exterior windows. While windows on your garage doors may seem unusual, breaking up the exterior of your garage with beautiful windows will dramatically enhance the front entryway of your home. Your garage windows will also let natural light into your garage, which will help you make your garage space more welcoming and inviting.
Choose Stylish Hardware
As you are planning renovations that will improve the curb appeal of your home, you will want to pay attention to the big picture and the smallest details. When you pick out new garage doors, you may want to accent your installation with stylish hardware. Beautiful brass or stainless steel hardware, for example, can help to provide your home with a luxurious and elegant new look.
Match Your Exterior Paint Colors
Exterior paint can dramatically refresh the exterior look of your home. In order to integrate your new garage doors to your home, you may want to select doors that can be painted to match your existing color scheme. Painting your doors the same color as your exterior trim can make a stunning style statement for your property. Overall, your new garage doors are sure to add an exceptional wow factor to your house.

Your home's garage door can take up a significant amount of your home's exterior, meaning that it plays an important role in your property's curb appeal. If you're preparing for new garage door installation in Wyckoff , then continue reading for several tips on choosing an option that complements your home.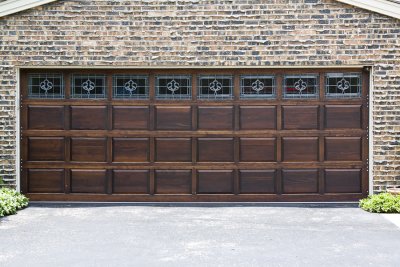 Pick a fitting material.
To begin the garage door selection process, you should start by deciding on a material. Steel doors provide strength and lasting beauty and come in a wide range of styles and colors.
Vinyl garage doors are also highly durable and are available in a broad range of finishes, but tend to be more expensive than comparable steel products. Aluminum doors are more lightweight
than other options, and are mostly used to frame glass doors. Finally, wood doors offer a traditional option and are highly customizable, but they tend to require more maintenance than other materials.
Luckily, most garage doors come in varieties that you can match to your home's exterior.
Line up the style.
The next step when choosing a new garage door is to select a style. If your home has a sleek, modern look, then consider choosing a single panel garage door that boasts the same qualities. Contemporary homes often benefit from being paired with the carriage door style, while Edwardian homes look great with traditional, raised panels garage doors. When choosing a style, consider the lines and angles of your home and its features, and select a garage door to match.
Tie in the color.
The colors that you select for your new garage door will be responsible for tying its look in with the rest of your home. One popular method for choosing a hue is to match the garage door to the home's trim, shutters, or front door. This method is an excellent way to make these features stand out. On the other hand, matching your garage door's color to that of your home's exterior can cause the building appear larger and impressive. Both of these methods provide you with an excellent way to choose a garage door that complements your home.

If you're like many homeowners, chances are you may not think much about your garage door. However, if your garage door is malfunctioning or frequently needs repairs, it may be time to start thinking about a replacement. A new garage door can add value to your home, offering an impressive 87 percent return on investment. With garage door replacement in Wyckoff , you'll boost your home's curb appeal, making not just your house but your entire neighborhood look better. An insulated garage door can also make your home more comfortable and energy efficient, as well as reduce the noise that you hear inside. Check out this infographic from Aquarius Door to learn more about how a new garage door can benefit you, your home, and your family's safety. Please share with your friends and neighbors!


Your garage door plays a significant role in the appearance, function, and security of your home. To help keep yours in good condition, there are several steps that you can take. The following are a few mistakes that homeowners commonly make when it comes to their garage doors in Wyckoff and what you can do to avoid them.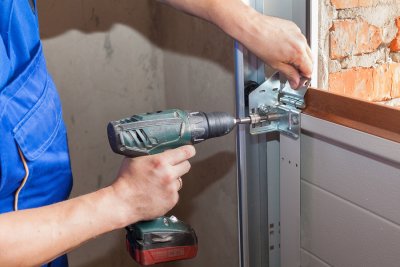 Forgoing Maintenance
Practicing ongoing garage door maintenance is a great way to ensure its continuing function and to extend its lifespan. To help keep your garage door looking great and working well, occasionally contact a garage door maintenance company to schedule a tune-up appointment. In addition to this, there are several things that you can do yourself to maintain your garage door. First, apply an appropriate lubricant on the chains, wheels, and any other moving parts to keep them running smoothly. Also, use something like a leaf blower or broom to remove debris from the tracks. Finally, clean the door's exterior once in a while to prevent buildup and maintain its appearance.
Avoiding Replacement
If your garage door is acting up for the first time, then hiring a garage door repair company is often the best decision. However, if your garage door is often running into problems and requires frequent repairs to function properly, then it's probably time for you to consider garage door replacement. Although it requires an investment up front, this option can save you on repair costs long-term.
Attempting Repairs
More and more, homeowners are looking for ways to save on home maintenance costs, leading them to attempt a variety of repair jobs themselves. While this can sometimes be a good idea, DIY projects are not always successful and, unlike some projects you might feel willing to take on and fail at, garage door repairs should not be listed among them. Attempting fixes on your own is among the most dangerous mistakes that you can make when it comes to your home's garage door. If its springs or cables are in need of repairs, then leave this type of job to the professionals.